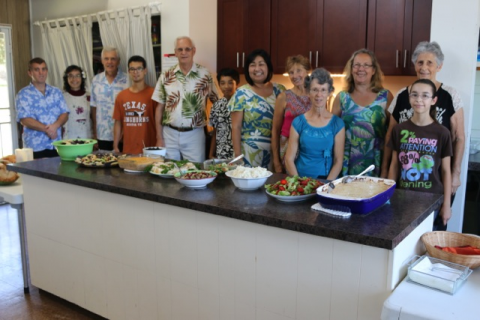 Blue Zone-Approved Fellowship Meal
After church each Saturday our team of health enthusiasts prepare a scrumptious, healthy meal for everyone. Members also bring their signature dishes from home, each contributing an individual flavor of healthy cuisine. 
After worshiping our God together, we feel it's a great time to break bread together and connect through conversation and fellowship.
Everyone is welcome! If you're visiting us for the first time, we'd love to have lunch with you and hear your story. 
Want to participate? Let us know.